The Leading Providers of Professional Cleaning Services in Singapore
Welcome to Singapore Cleaning Service.
Your trusted solution for all your cleaning needs.
~ ~ ~ ~ Special Promotion for this month. ~ ~ ~ ~ 
~ ~ ~ Enjoy $10 to $20 Off for "one time" house cleaning services.  ~ ~ ~ 
Promotion is not valid from 1.Feb to 18.Feb.2018.
~  Call 8167 5339 for your house cleaning.  ~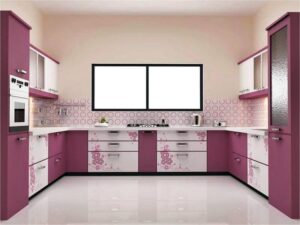 Singapore Cleaning Service takes pride in the quality of service that we provide to our clients. Our home cleaning standard guarantees professional housekeepers, personal service, and a top-to-bottom cleaning of your property every time. We take the burden out of maintaining the high standards of cleanliness that you and your family desire.
We provide a full range of home cleaning services.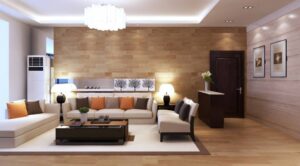 Singapore Cleaning Service provides professional weekly/regular cleaning services and one-time house cleaning such as house moving in/out cleaning, post-renovation cleaning, after party cleaning and spring cleaning at reasonable rates.
We want a long term partnership with our house cleaning customers. Our house cleaning services cover everything in your home. Our maids/housekeepers/cleaners specialise in high quality cleaning services.
GET YOUR SPRING CLEANING SORTED TODAY

Email: enquiry@singaporecleaningservice.com 
Call / Text : 8167 5339
---
Getting a free quotation from Singapore cleaning service:
It's necessary to provide the following house information if you want to get a quotation from us.
Your house type: HDB, Condo, landed property or studio apartment
House size: Sq-ft or Sq-meter
House cleanliness condition: Is your house regularly cleaned and maintained or is it very dirty? Please send some pictures of the house if the house is very dirty.
Your circumstances: Moving in/out cleaning, spring cleaning, ad-hoc cleaning or regular weekly house cleaning
Additional requirements: Fans, microwaved, ovens, washing machines, dryers or refrigerators. Please specify the quantity if there is.
THINGS YOU NEED TO DO BEFORE HOUSE CLEANING APPOINTMENT
Please prepare cleaning aids and detergents if you choose to get cleaning materials by yourself. We will give you the list of cleaning tools and detergents for you to prepare for the house cleaners. You just need to buy the items that you don't have at your house. There is additional charge if you decide to get all the necessary cleaning materials from us.
It's required for you to open the door for cleaner/s and you may leave the house while the house is in the process of cleaning. And come back 30 min or 1 hour before cleaning is completed to check/ inspect the house.
Things you need to do after house cleaning
**Please check carefully after job done before the cleaner/s leave as we cannot arrange for second time to come back and clean due to our tight schedule. Please ask the cleaner to re-clean again on the spot before they leave if the cleaning is not satisfactory. **
---
Available Cleaning Services at Singapore Cleaning Service
1.) WEEKLY / REGULAR HOUSE CLEANING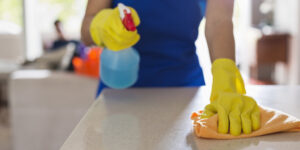 2.) ONE TIME HOUSE CLEANING SERVICES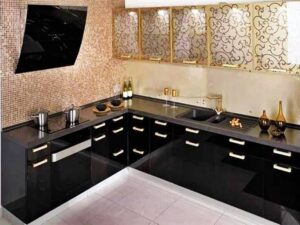 Hari Raya/ Christmas/ Deepavali / Chinese New Year cleaning
Ad-hoc cleaning
3.) OFFICE CLEANING SERVICE
---
KEEPING YOUR HOME CLEAN AND HEALTHY
In order to maintain a healthy home, there are certain areas that are vital to regularly clean. These include the living room, kitchen, bathroom and toilet.
House cleaners from Singapore cleaning services – Our house cleaners are experienced in professional and quality home cleaning services, honest, reliable and hard working.
Spend your valuable time with your family or love one while our professional part time helper is taking care of your house cleaning / ironing.
Some of the places in your house that need regular/ weekly house cleaning services.
Do you know there are so many germ spots in your house's living room, kitchen, bathroom and toilet that need regular house cleaning service?
Bath room: tooth brush, basin, and toilet seat
Bathroom &Toilet: Bathrooms and toilets require cleaning at least once a week to prevent germs/bacteria from growing.
Tooth brush: Ensure your toothbrush does not have contact with other toothbrush to prevent germs spreading. Always keep your toothbrush in a case.
It's a good habit to put the lid down when you flush the toilet. When the toilet is flushed, very small water particles will be expelled from the toilet if the lid and may spread to nearby items, such as your toothbrush.
Use disinfectant sprays or wipes to clean basins, faucets, toilets, shower curtain liners, showerheads, bathtubs, bathroom doors, etc., that you touch every day.
Kitchen basin:
Your kitchen basin needs regular cleaning. Don't let any food remain in the basin after washing kitchen utensils. Clean your kitchen basin and faucet regularly as germs like to grow in warm, wet and dark areas.
TV remote control: Everyone in the house touches and uses it. It can be dropped on the floor and stuck in the sofa cushion, and someone may cough or sneeze on it. So it's good practice to clean it regularly.
Computer keyboard and mouse: If you eat or drink while you using computer, food can get stuck in your keyboard. They are also a breeding ground for germs/bacteria, which is why they need to be regularly cleaned.
Wash your hand before and after touching these items.
Add the cleaning of your TV remote control and computer keyboard to your weekly house cleaning tasks.
Door handles, doorknobs and light switches also require regular cleaning.
---
House Cleaning Services inquiry can be sent by email or SMS.
Call / SMS @ 8167 5339
Email: enquiry@singaporecleaningservice.com