" Hassle-free weekly house cleaning services across Singapore 
"
Weekly House Cleaning – Domestic House Cleaning Service
Our part time house cleaning services will give you peace of mind. We will work closely with you to arrange to have a cleaner visit your home weekly at a time most convenient for you.
There is no additional charge to include ironing service for regular weekly house cleaning service. But it's necessary to customise and prioritise the job scopes for the cleaner to do in 4 or 5 hours of cleaning time, as whole house cleaning and ironing will not be completed by only one cleaner.
We offer full flexibility, and you can choose to get domestic weekly cleaning service with or without any contract or commitment. The rate for cleaning packages with contracts is lower, a
nd the minimum contract length is 3 months. It is not necessary for the customer to sign any documents.
BI-weekly / Fortnightly cleaning: This service does not have a fixed part time cleaner or visiting time. We will provide available cleaner at your convenient time for bi-weekly cleaning service. Suitable for studio apartment and house areas less than 650 sq-ft.
PAYMENT PROCEDURE FOR YOUR HOUSE CLEANING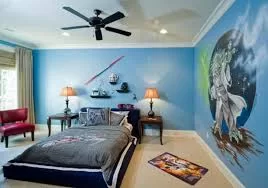 Advanced full payment is required for weekly, bi-weekly / fortnightly cleaning service.
Payment by ATM or Internet banking transfer.
Click here for "Weekly House Cleaning Rates".
HOUSE CLEANING SERVICE RE-SCHEDULING OR POSTPONING
It's necessary for our customers to provide us with a minimum of 24 hours' notice if there is a need to postpone or re-schedule a cleaning session. Cleaning sessions will be forfeited if we are informed less than 24 hours before postponing or re-scheduling the cleaning service.
TERMINATION OF WEEKLY HOUSE CLEANING SERVICE
You may continue our domestic cleaning service as long as you want if there is an available cleaner. Kindly inform us 3 to 4 weeks in advance if our cleaning service is no longer required and you wish to terminate.
VALUABLE CLEANING SERVICE
We guarantee that our customers will always get the most reliable and best cleaning services. Our house cleaning packages and rates are affordable and very competitive.
Email: enquiry@singaporecleaningservice.com
Call / Text : 8167 5339
click here to contact us through the contact form