Singapore Cleaning Service | Ironing | Part Time Helper | Cleaner



Are you too busy to iron your clothes? We provide an ironing service too.
WE PROVIDE BOTH A "ONE TIME" AND A "WEEKLY" IRONING SERVICES. OUR PROFESSIONAL PART TIME MAID/ CLEANER WILL COME TO YOUR HOUSE AND WILL DO THE IRONING OF YOUR CLOTHES.

We provide the following services: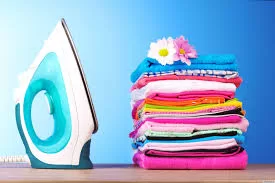 IRONING FOR PERSONAL AND COMMERCIAL
BI-WEEKLY IRONING SERVICE
You just need to provide the iron and ironing board.
Minimum Ironing service 4 hrs.
Some benefits of ironing clothes
Wearing an ironed cloth or wrinkle-less cloth will definitely improve your appearance.
Ironing can help to protect the cloth and maintain the colour.
Ironing can eliminate some of minor odor & kill germs /bacteria from the clothes too.
Don't spend your valuable time for ironing and house cleaning as our professional part time helpers can do those house chores for you. 
Just call "Singapore cleaning service" to get free quotation for house cleaning / ironing.
House Cleaning Services inquiry can be sent by email or SMS.
Call / SMS @ 8167 5339
Email: enquiry@singaporecleaningservice.com